Working in the entertainment business is not all fun and games, but for the in-plants at these venues, enjoyment comes from printing pieces that enhance the experiences of guests.
After 48 years on the job, the screaming no longer bothers him.
Nor does the bone-shaking rumble that sends tremors through the print shop every few minutes. It's all to be expected when your in-plant is inside an amusement park.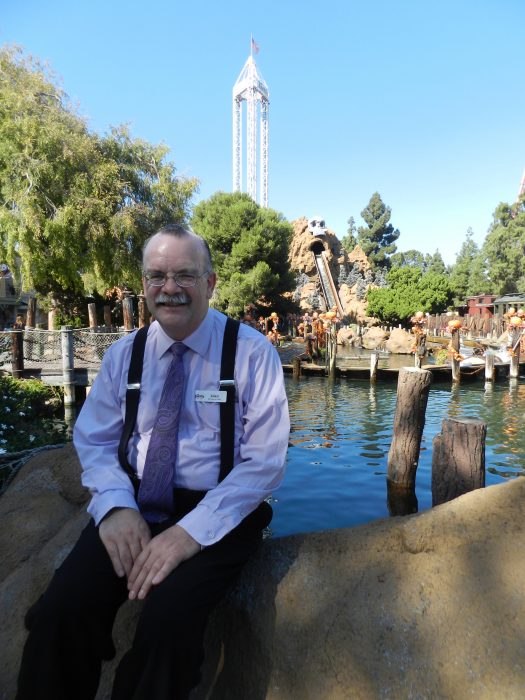 "Just outside the door is our big wooden roller coaster, Ghost Rider," points out Allen Palovik, manager of Reprographics for Knott's Berry Farm, an iconic theme park in Buena Park, California.
From outside his in-plant he can see the coaster's criss-crossing support beams rising high into the blue California skies — and hear the terrified screams of its riders every few minutes. It's all part of the atmosphere for Palovik, who has worked at the park since 1974 when he was in high school.
"I'm also the on-property historian for the park," he adds.
Working in a theme park is more than just a printing job for him. By designing and printing many of the items park visitors use, such as menus, maps, and coupons, he contributes to the positive experiences of guests. Their smiles bring him satisfaction.
"I enjoy seeing people who are having fun, enjoying the park," he says. And it's especially gratifying to know that his work played a part in their enjoyment.
A similar story is told by other in-plants working in the entertainment industry, whose printed pieces help enhance the experience of guests. There are in-plants at zoos, movie studios, racetracks, national parks, casinos, and many other venues whose missions are to provide entertainment and leisure to the public. Many of their in-plants play a crucial role in bringing visitors into those places through the materials they print.
"Direct mail's our main communication to our guests," remarks David Pearson, director of Print & Mail Services for the Direct Mail Center at Station Casinos, in Las Vegas, a popular hotel and casino company focused on the local community. "That's how we're getting people in."
His six-employee in-plant, just two miles from the Las Vegas Strip, prints all of the company's direct mail pieces, including a rewards booklet that has become a very popular business driver. This personalized piece includes food and hotel offers, entertainment information, reward and bonus points, and free slot machine plays for loyal customers.
"If they don't get their rewards mailer, they're going to the casino and asking where it is," says Pearson. Unlike other marketing mail, this is one direct mail piece that recipients really want.
Beyond the role they play in guest enjoyment, though, managers at entertainment industry in-plants also agree that working in the entertainment business is just plain fun.
"Absolutely," says Pearson. "I would much rather work for Station Casinos … than an insurance company or even a school. There's not another in-plant that has the same flair."
"You can't beat the off time," remarks Mike Cloghessy, Print Shop supervisor for Xanterra, which manages guest services in Yellowstone National Park. Just outside his shop's door in Gardiner, Montana, rise the scenic mountains of Yellowstone, where he spends a considerable amount of after-work time.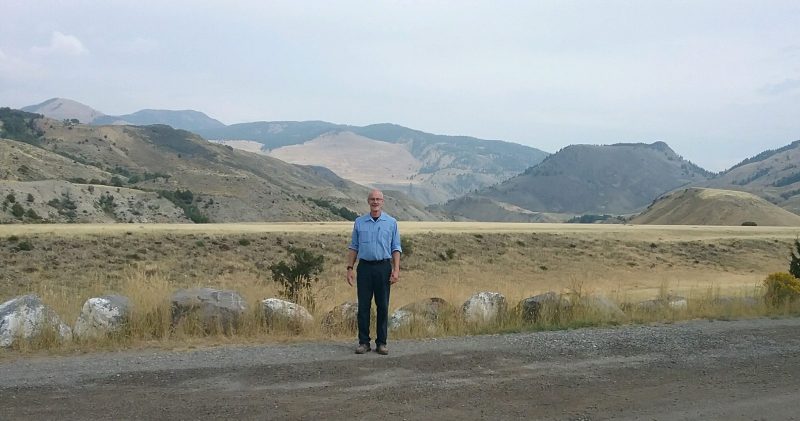 "My wife and I like to hike," he says. "And we cross-country ski a lot."
The beauty of the area alone makes his in-plant's location, just outside the park's north entrance, an enviable one, but he also enjoys knowing the items he prints — forms, maps, coupons, experience planners — play an important role in the operation of the park's services and the enjoyment of visitors. Larger print shops are hours away in this remote part of the country, so his shop's fast service is vital. But that remoteness also has its downsides.
"We're an hour and a half from the nearest Walmart," he says. "So we just hitch up the wagons and make an all-day event of it."
A Family Tradition

Working at Knott's Berry Farm is a family tradition for Palovik. Both his father and grandfather worked in the park, as did his son. He met his wife in the park as well.

"There's been someone from my family working here consistently for over 70 years now," he says with pride.

Even his in-plant facility boasts a link to the park's past; it's located in what was once the farm's jam and preserves building, before its transformation from berry farm to amusement park.

"The exterior walls of the building are made of abode bricks, made right here on the property back in the early 1940s," he points out.

Inside, dressed in his signature wardrobe — suspenders and a tie — Palovik runs a Ricoh Pro C5300 digital color press and a monochrome Ricoh Pro 8300.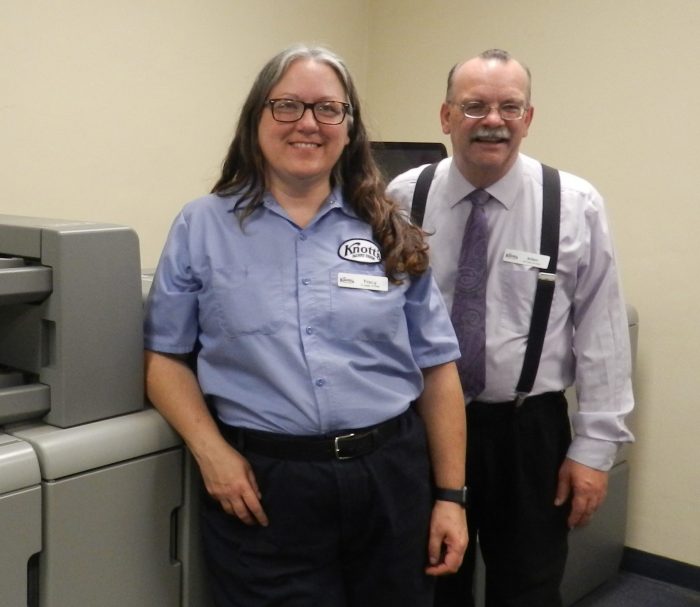 Though the shop once boasted 15 employees and a lot more equipment, a post-9/11 downsizing forced him to begin outsourcing much of the park's printing. Today, aided by a mailroom employee and a part-time assistant, he prints items like menus, forms, coupons, training materials, punch cards for park games, tags, envelopes, and flyers.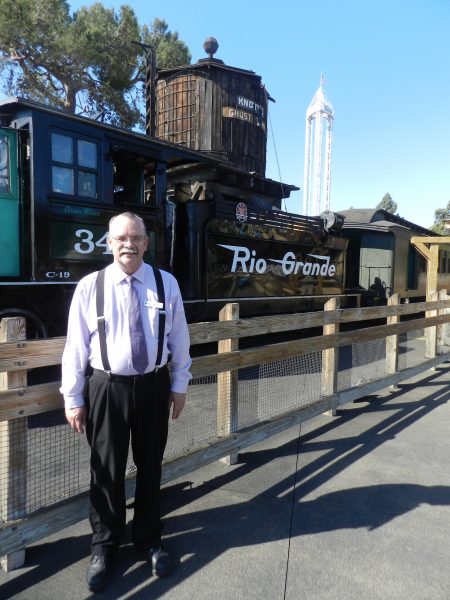 For an event called "Ghost Town Alive" featuring actors playing wild west characters, he printed an old-fashioned newspaper, a map for a children's scavenger hunt, and a coloring sheet.
Palovik is also heavily involved in graphic design. He has designed park signage, coupons, buttons, and menus and also worked on larger projects, like a Knotts-themed Monopoly game board.
He still handles procurement of larger print jobs for the park, using his deep knowledge of printing to find providers with the right capabilities and get the best price. In this role, he ensures the park logo and color are always used correctly.
It's the on-site printing, however, often sent at the last minute, that seems to provide the most value.
"The fact that we're right here, on property, it's convenient for them to just come here," he notes. "Any department can come over and request a copy job."
This is invaluable in helping Knott's employees provide the best possible experience to guests.
Promoting Entertainment Opportunities

After helping Station Casinos open its in-plant in 1999, Pearson has been overseeing the print and mail operation since 2000. Operating out of a 15,000-sq.-ft. facility, the Direct Mail Center focuses on three types of printed products: rewards booklets, self mailers, and post cards, all of which are used by the company to promote its gaming and entertainment opportunities.

"There's nothing that we do that's not 1:1. There's no static pieces that get printed here," he says.

The in-plant uses XMPie server version software to create and produce these documents, which include both variable images and text. To print them, the shop employs three Xerox digital presses: an iGen 5, an Iridesse, and a Baltoro inkjet press, supplemented by a Xante Impressia envelope press. During the last three weeks of every month, those machines stay very busy printing rewards booklets. The shop often runs 24 hours to get these important booklets printed, sorted, and dropped at the local post office.

The in-plant has used the Iridesse's gold, silver, and clear Specialty Dry Inks to enhance high-end invitations it has printed. The Baltoro is often used to print trifold self mailers with a "guess who hasn't been here in a while" theme.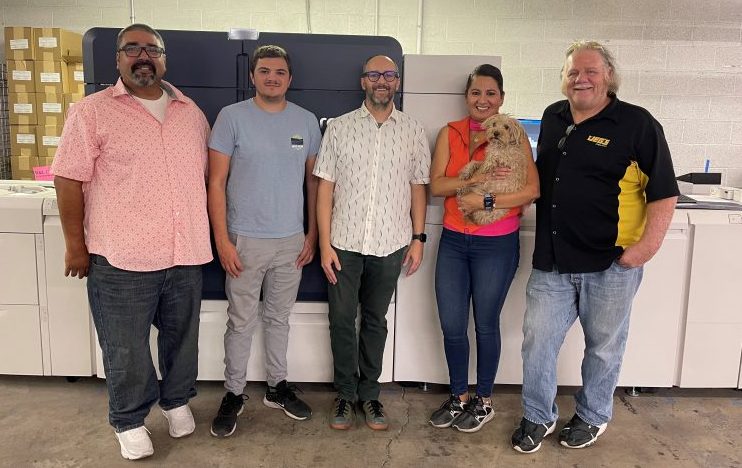 Pearson feels that focusing on these key printed pieces, and not chasing every type of print job, is the reason his in-plant has been so successful.
"The idea is not to have every piece of equipment or try to do everything," he says. "Try to do your core things really well. That's been our strength."
That said, he sees a great opportunity in wide-format, given the need for printed posters and tabletop displays in the casinos. He says the shop will likely add a wide-format printer soon.
Like many in-plants, the Direct Mail Center went under the microscope a few years ago when a print broker pitched its services to Station Casinos, claiming it could save money. The broker did its due diligence, as did Station Casinos' purchasing department.
"They both came up with the same numbers, that we were saving 40%," Pearson reveals. "That's a decent savings."
I foresee us probably doubling our print in the next few years.

—David Pearson
The study also affirmed that while the in-plant can turn jobs around the same day, outside printers can take a week. Also, Pearson's staff is familiar with the work and can quickly catch problems.
"All of our people have been doing this for a long time, and so they know exactly how it's supposed to look. If anything looks out of place, it pops right up."
This is a key strength of this and every in-plant.
Its value affirmed, the in-plant has a strong future, Pearson says. Station Casinos is expanding, and print will play a crucial role in the company's future growth.
"It's a really, really important part of Station Casinos," he says. "I foresee us probably doubling our print in the next few years."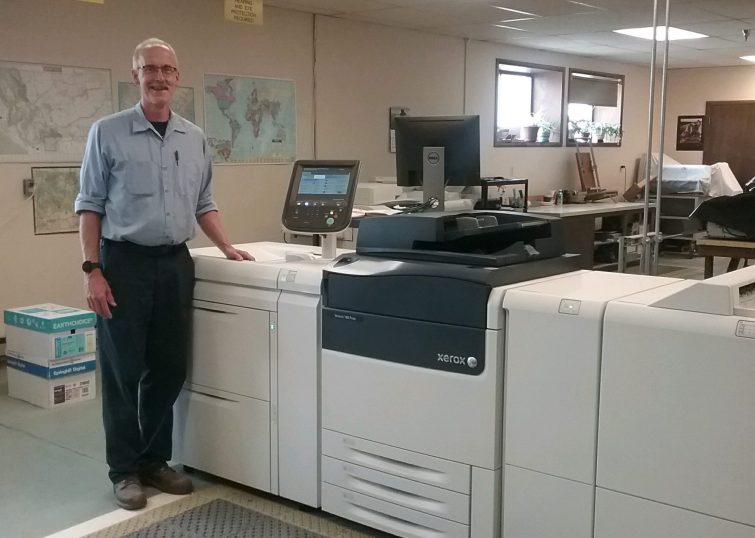 Printing in the Great Outdoors

In rural Montana, near the entrance to Yellowstone National Park, Cloghessy casually points out the snow atop the park's highest peaks, noting that temperatures the previous day had soared to 95.

"That's Montana weather," he shrugs. "If you don't like it, wait 20 minutes."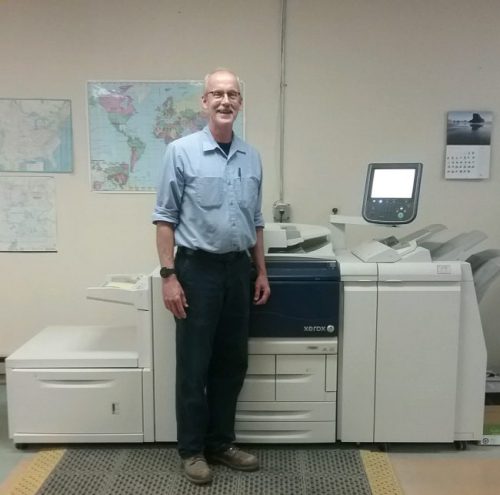 He's been waiting there a lot longer than that. After spending the summer after college at Yellowstone, Cloghessy fell in love with the place. He worked at various park jobs until a position opened in the print shop in 1985, and he began running the in-plant's three Multilith presses, shooting and stripping negatives, and burning plates. As servicing became more challenging due to the shop's remoteness and the three-hour drive for technicians, the in-plant eventually switched to toner. Today, he and long-time coworker Tracy Kaido run a Xerox D125 and a Versant 180, along with a pair of 42" HP Designjet printers.
The in-plant prints a variety of items for the park's guest services operations: meal coupons; forms and waivers for use by the marina or riding a horse at the Canyon or Roosevelt Corrals; maps of campgrounds and cross-country skiing trails ("We print thousands of those," Cloghessy remarks); histories of the park's various locations; and lots of signage. This includes menu boards, posters, and, during the pandemic, masking and social distancing reminders. The shop also prints items integral to Xanterra's internal operations, such as staff training manuals and accounting forms.
The recent purchase of a Count Machinery creasing/perforating unit allowed the in-plant to add micro-perfs for detachable coupons.
"The micro-perf is pretty slick, because it lays flat after you've perfed it," he says.
The shop also uses it to score the 8.5x14" Experience Planners it prints on card stock, which provide information for guests checking into park lodging.
When Yellowstone celebrated its 150th anniversary this year, the in-plant printed posters and invitations to an event celebrating that milestone.
Working for a very environmentally focused organization, he strives to use 100% recycled papers, though he admits that's become challenging in the face of supply chain shortages.
"This day in age, you're lucky to get paper period, so we'll take what we can get," he says.
Not only does he face the same shortages other in-plants are facing, delivery to his location adds another delay. Bozeman, the nearest large town, is almost 90 minutes away.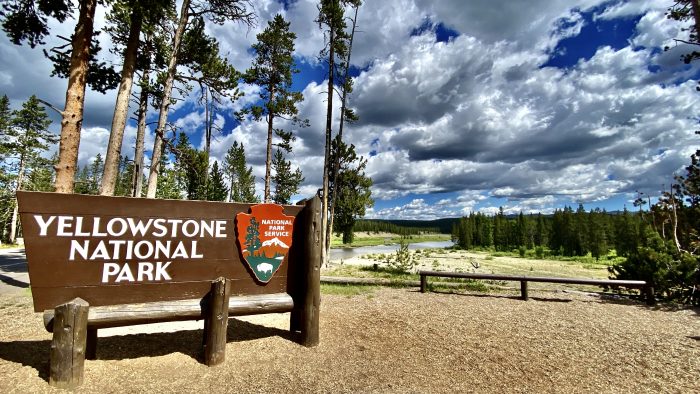 In June, access to the park became even tougher when unprecedented amounts of rainfall caused substantial flooding, rockslides, and mudslides. Portions of highway 89, the main road into the park, were washed away. For a few days, Cloghessy and everyone in Gardiner was trapped, with all roads impassible due to the floods.
The park is open now but the main road through Gardiner remains closed to vehicles. Visitors must now use the west entrance — which is three hours from Gardiner — and enter the park on a dirt freight road. The 55-mile drive from the in-plant to Old Faithful is now 200 miles.
The in-plant's proximity to the park worked in its favor a few years ago when a consultant was hired to assess its viability compared to buying printing from an outside company. The sheer volume and variety of printing done by the in-plant, the consultant determined, would require the use of a commercial printer in Billings, Montana, three hours away.
"The transportation and shipping costs would skyrocket," notes Cloghessy.
So the in-plant remains in place and continues serving the print needs of Xanterra and Yellowstone National Park.

While managers at entertainment and leisure organizations work every bit as hard as other in-plant managers, their jobs do come with some perks that make them a little more enjoyable.
Perks of the Job

While managers at entertainment and leisure organizations work every bit as hard as other in-plant managers, their jobs do come with some perks that make them a little more enjoyable. At Station Casinos, these include team member discounts on amenities like movie tickets, meals, and tickets to concerts and events. Cloghessy receives similar discounts on park lodging, snow coach tours, scenic cruises on Yellowstone Lake, and other activities in Yellowstone.

At Knott's Berry Farm, the perks come in the form of complimentary park tickets every quarter, which employees can use to bring guests. Though Palovik doesn't take too many rides himself these days, he did enjoy the authentic Butterfield Stagecoach ride back in April when he used the comp tickets to bring his son and family to the park.

"I'm not into the roller coasters so much anymore," he admits.

With 48 years of park employment under his belt, Palovik intends to stay at the in-plant for another two to reach the 50-year mark. He has absolutely no regrets about remaining in the amusement park business for so long.

"I pretty much grew up here," he says. "It's worked real well."