Embellishments Add Excitement at Oregon State
From stickers and print embellishments to kitting and fulfillment, Oregon State University Printing & Mailing Services relies on innovative offerings to recoup lost revenue from declining toner work.
Ask Judy Bankson to name some of Oregon State University Printing & Mailing Services' most popular printed products and she doesn't hesitate.
"Stickers," exclaims the associate director, an 18-year veteran at the shop. Whether ordering individual stickers used as giveaways or postcards festooned with peel-off stickers, customers on the Corvallis, Oregon, campus seem to have "sticker mania," Bankson says.
Director Jeff Todd agrees: "One of the Mimakis, that's all it does all day long is print and cut stickers," he says.
What started as a promotion for the in-plant's mail team has blossomed into a popular product. Despite the demand, though, stickers are just one lucrative niche discovered by this innovative in-plant, which is not afraid to try new things just to see if they catch on.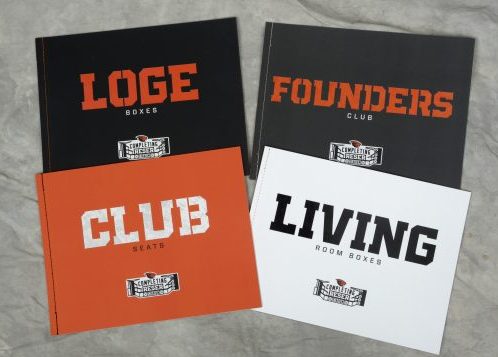 Another such offering is print embellishment, which has taken off even more dramatically. Adding spot laminating, diecutting, and foiling to printed pieces has become hugely popular on campus, and has even led to OSU Printing & Mailing Services winning Best of Show in both the In-Print 2022 and ACUP+ Awards competitions.
The 26-employee shop is also moving into dye-sublimation printing of mugs and shirts, and has built up a strong kitting and fulfillment business. The in-plant's drive to expand beyond toner has been fueled by the passion of its employees, Todd says.
"We have a very good group that are willing to try," he notes. His staff has embraced these new ideas and run with them. Their success has pushed the in-plant's revenues to $5,186,408 in 2022, up 30% over 2021 figures. It ranks No. 7 in the country on IPI's list of the largest university printers by sales.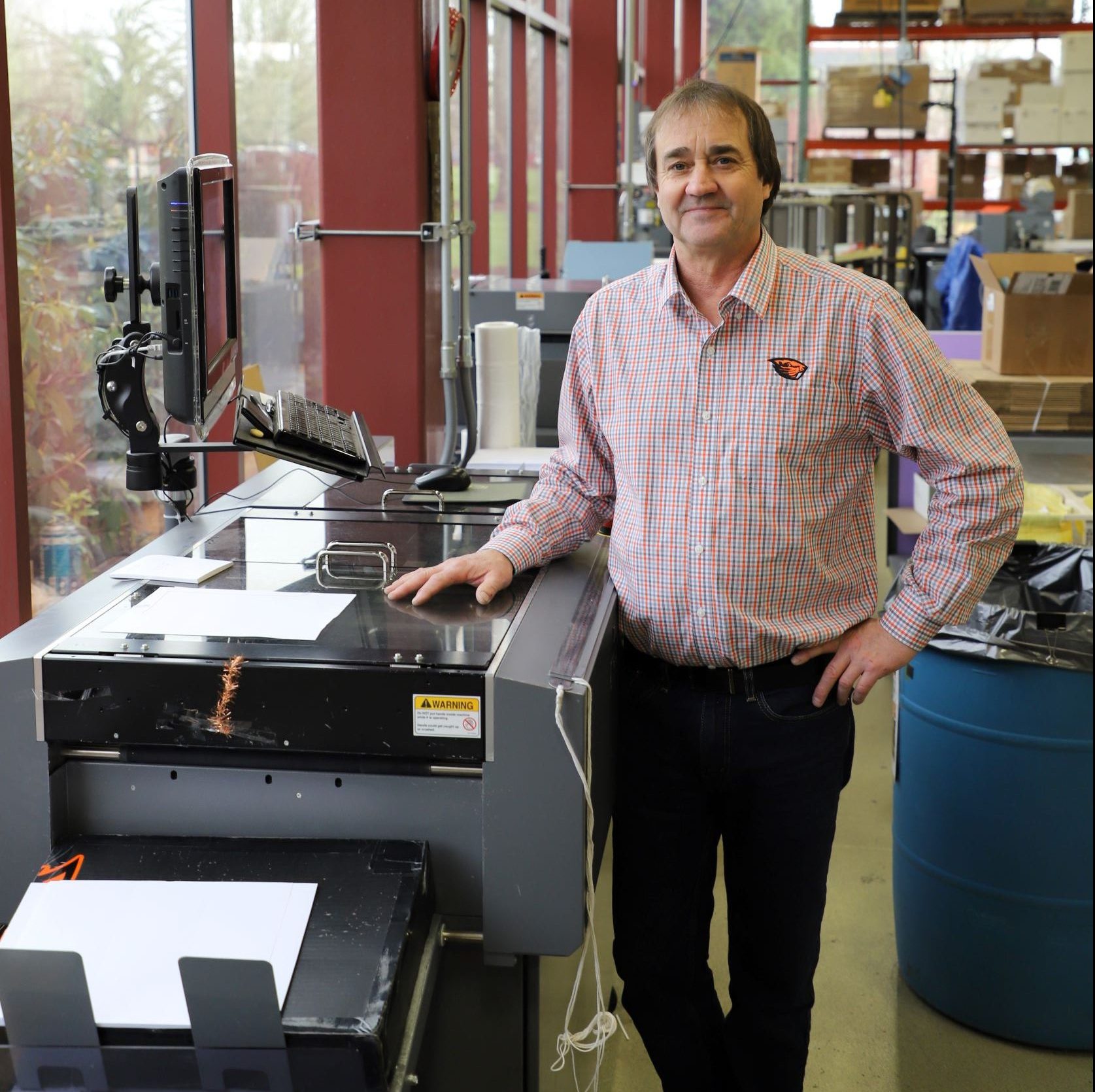 A Gradual Change
This is a far cry from the in-plant of 20 years ago, which was losing money and staffed largely by clock punchers. The turnaround was gradual, with past managers like Jean-Luc Devis and Cheryl Lyons pushing marketing and customer service, and progressive VPs like Steve Clark recognizing the shop's potential and greasing the wheels of change. As new hires came to the job with enthusiasm, Todd says, the culture changed. Staff was more eager to try new things. Customers have picked up on this.
"It's infectious. The clients can see how excited we are," he says.
Today's staff goes above and beyond what customers ask for. Instead of just presenting them with a proof, the in-plant will sometimes create a version with spot varnish and a diecut, and tell them that, for just a little more money, they can have a more eye-catching piece.
"If they can hold something in their hand that looks amazing to them [and] is branded for their purpose and their department or their college, we've been amazed at how budgets change really fast," says Todd.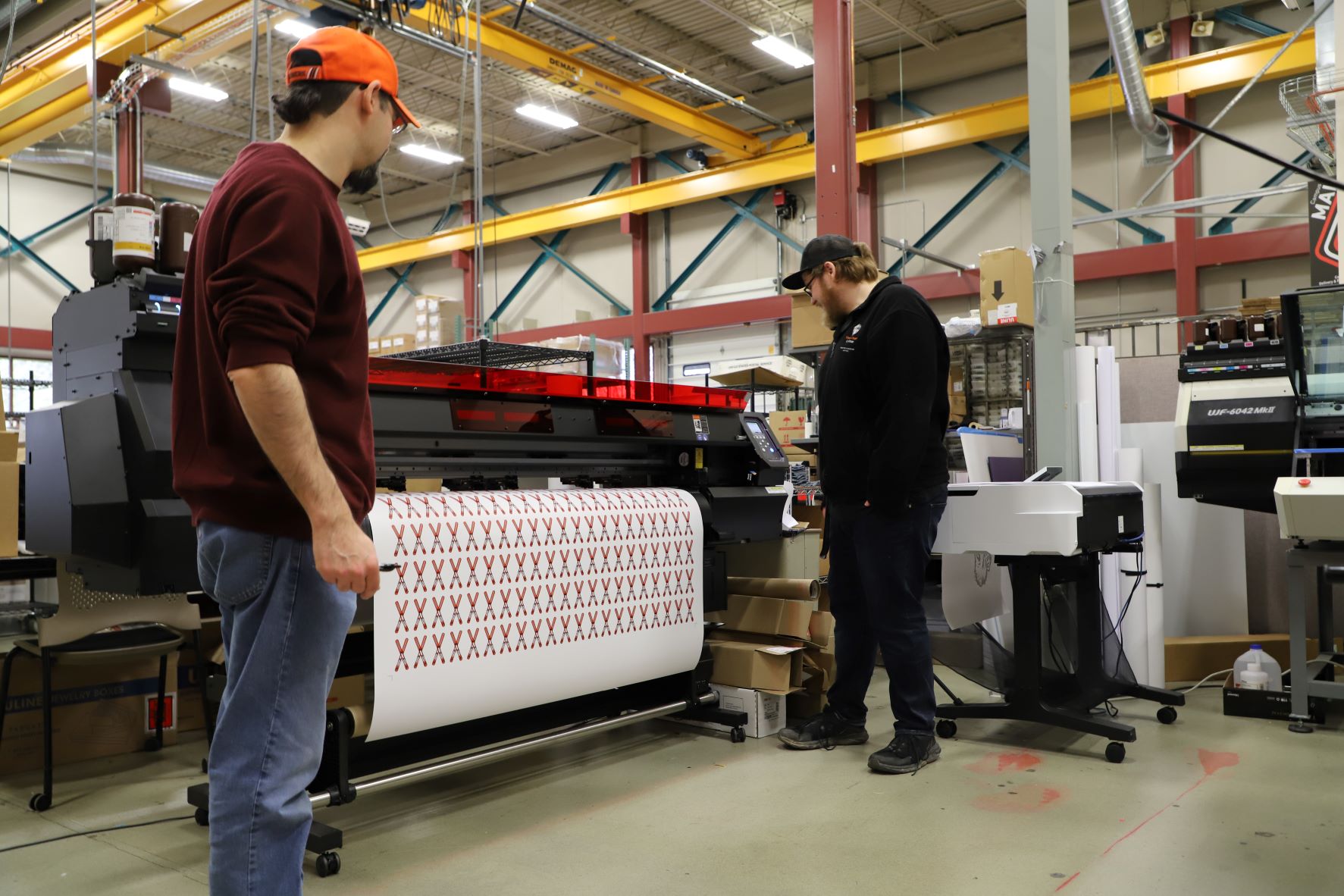 Enhanced Printing
Customers are captivated by these embellishments and see the benefits of making their printed pieces stand out. The in-plant has added embellishments to invitations, table tents, boxes, annual reports, programs, holiday cards, and more. Recruitment pieces in particular have benefited from embellishments. And thanks to the in-plant's social media promotion of such jobs, customers are even competing against one another to have more attractive pieces. The in-plant posts pictures of its "Print of the Week" on Instagram and Facebook, creating some real competition, Todd says. This also fosters a lot of idea sharing.
The in-plant's path into embellishment was gradual. Todd saw a small Graphtec diecutter at the Association of College and University Printers (ACUP+) conference four years ago and bought it to see if there would be interest. When customers asked for foil embossing, the shop added a small spot foiler. As business increased, those machines were upgraded. Today the in-plant relies on a Duplo DFL-500 to dry coat, foil, and laminate pieces, and a CWT Worktools LST 1319 digital diecutting system, both of which were paid off in just one year. Last summer it added a second diecutter.
"It just ran all the time," says Bankson. "We just had to be able to keep up better."
Todd notes that the embellishment work has allowed the in-plant to make up for some of the print work that's in decline, like exams and course packs.
"It allows us to maximize our revenue per click," he says.
And because embellishments make customers' pieces stand out, the in-plant's value increases. Several of these pieces were honored with national print quality awards last year.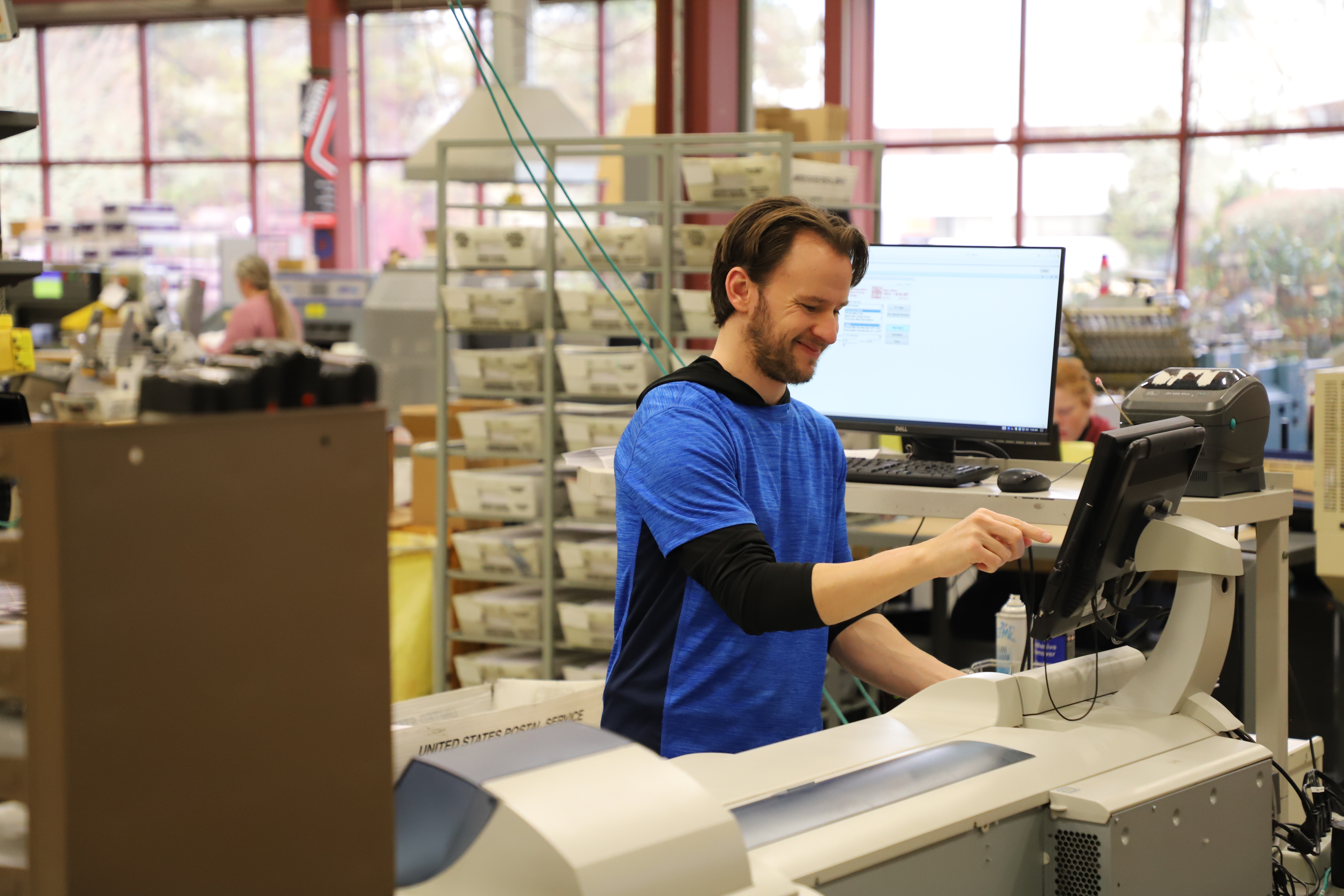 A Sticky Business
A few years ago, no one at Oregon State University Printing & Mailing Services would have dreamed stickers would become so popular on campus.
In December of 2021, the in-plant designed and printed a set of stickers depicting one of its mail trucks (with an ugly sweater theme) and began slipping them into jobs. The idea was to promote the in-plant and show support for its mail team. Customers loved the stickers, so the shop started printing a new mail truck sticker every month.
"It became a collector thing," says Judy Bankson, associate director.
"We're shocked at how many people will come in every month … just to pop in and grab their sticker," adds Director Jeff Todd — impressive because the in-plant is two miles off campus.
"It not only promotes us, but it has driven the sticker work through the roof," says Bankson. "Now that they know we can do it."

As an in-plant, we should be able to do anything the university needs us to do.

—Jeff Todd, Director
Departments like Public Safety, Athletics, the library, and all OSU colleges have ordered stickers. The in-plant has created 30 sticker designs just for Admissions.
"They're cheap, they're easy, and it's a way for them to promote themselves in a unique way," says Todd.
The in-plant printed a quarter of a million stickers last year, he says. At first, the shop printed them on its Mimaki UCJV300 and cut them on a plotter. As sticker jobs increased, the in-plant bought a second Mimaki with a cutter.
Since that device now prints stickers all day, the in-plant has ordered an Eclipse Mini+ digital diecutter and laminator from Eclipse Label Equipment, which will run in-line with an Epson ColorWorks CW-C6500A inkjet label printer to produce rolls of stickers, weeded and ready to peel off. This will allow the in-plant to expand into label printing, for products such as OSU student-made Beaver Classic cheese.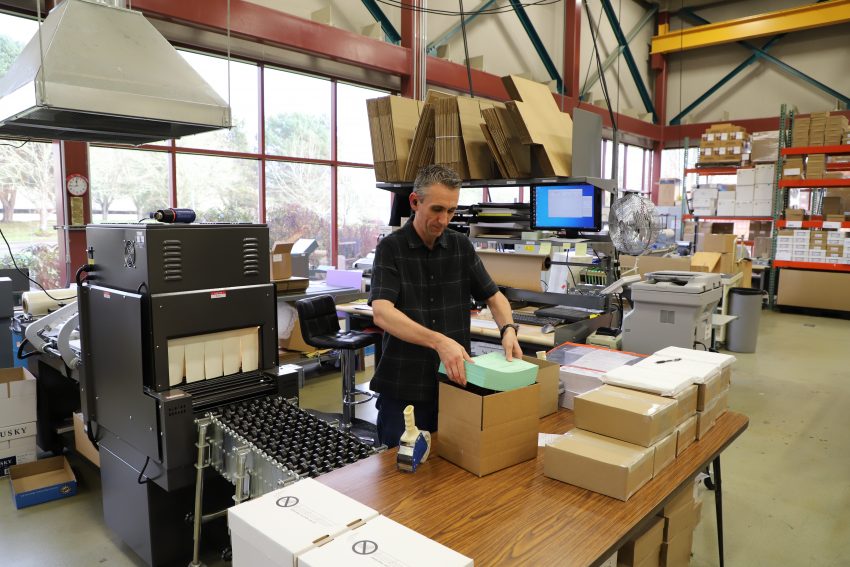 Breaking Into Dye-Sublimation
Another new service for the in-plant is dye-sublimation printing of mugs, coasters, shirts, and other items. It recently printed 300 mugs for a customer and is printing 3,000 shirts for Admissions.
"I think it's a good business to be in," remarks Todd. "It will probably be our fastest-growing area over the next couple of years, but there's definitely a learning curve to it."
Kitting and fulfillment have also proven to be profitable new services. This got its start during the pandemic when commencement was canceled, and the in-plant mobilized to fill gift boxes for graduates. Then the shop put together conference materials and gifts for attendees of virtual conferences. The service expanded from there.
The in-plant is currently handling a project for an OSU extension office that entails packaging seeds, pots, trays, water bottles, stickers, and other items to ship to fourth grade classes to give them hands-on horticultural experience. The work is handled mostly with student labor, and Todd says it is a profitable venture.
It's important to look for new services like this, he believes, to diversify the in-plant's offerings.
"We try to not keep all of our eggs in one basket," he says.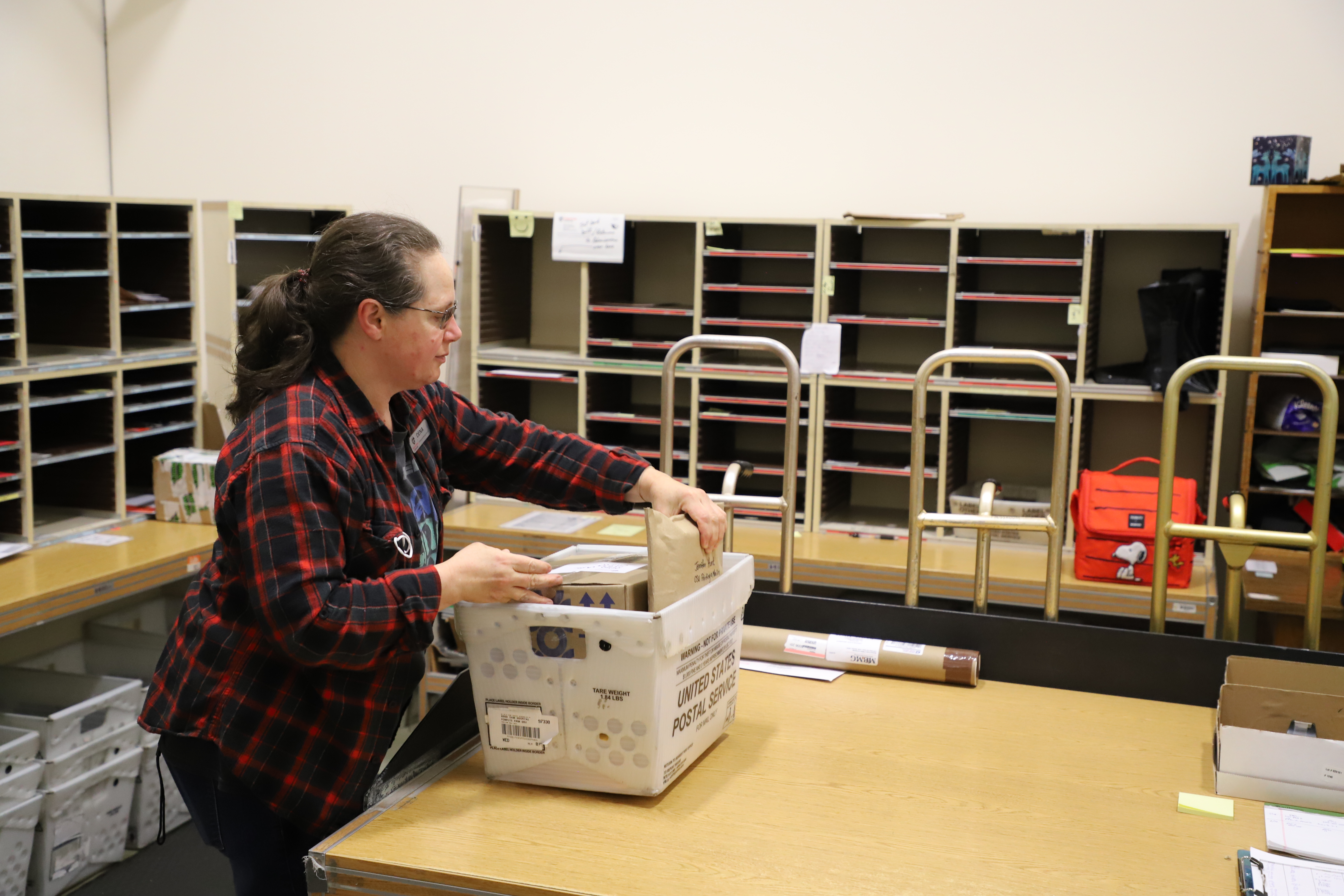 More Traditional Products
These new services aren't the whole story, though. OSU Printing & Mailing Services still prints many traditional products on its Ricoh Pro C7210, C7110sx, C5110, and 8120S digital presses: booklets, manuals, programs, course packs, and classroom handouts, not to mention recruitment materials, its largest revenue generator. The in-plant does 40 weekly mailings for Undergraduate Admissions.
"We do an awful lot of variable data and bulk mailing," adds Bankson.
A self-supported operation, the in-plant also insources work from outside OSU. It prints for two Oregon counties, the city of Corvallis, Western Oregon University, and some nonprofits.
Like most in-plants, Printing & Mailing Services has a busy wide-format operation, and runs a pair of Mimaki UCJV300s and an Epson SureColor P20000. But most of its wide-format work is banners and posters, rather than wall wraps and window clings.
"We need to get a better grasp on the install side of it," Todd acknowledges.
One of his goals is to add a flatbed printer and an automated cutter.
Todd shares his visions openly with production staff at a monthly lunch meeting during which he goes over productivity numbers for the past month, the budget, and the goals for the month ahead. Employees are recognized for accomplishments and can ask questions or discuss anything of importance.
"It gives them an ownership in it because they're the ones making it happen," he says of the monthly meetings.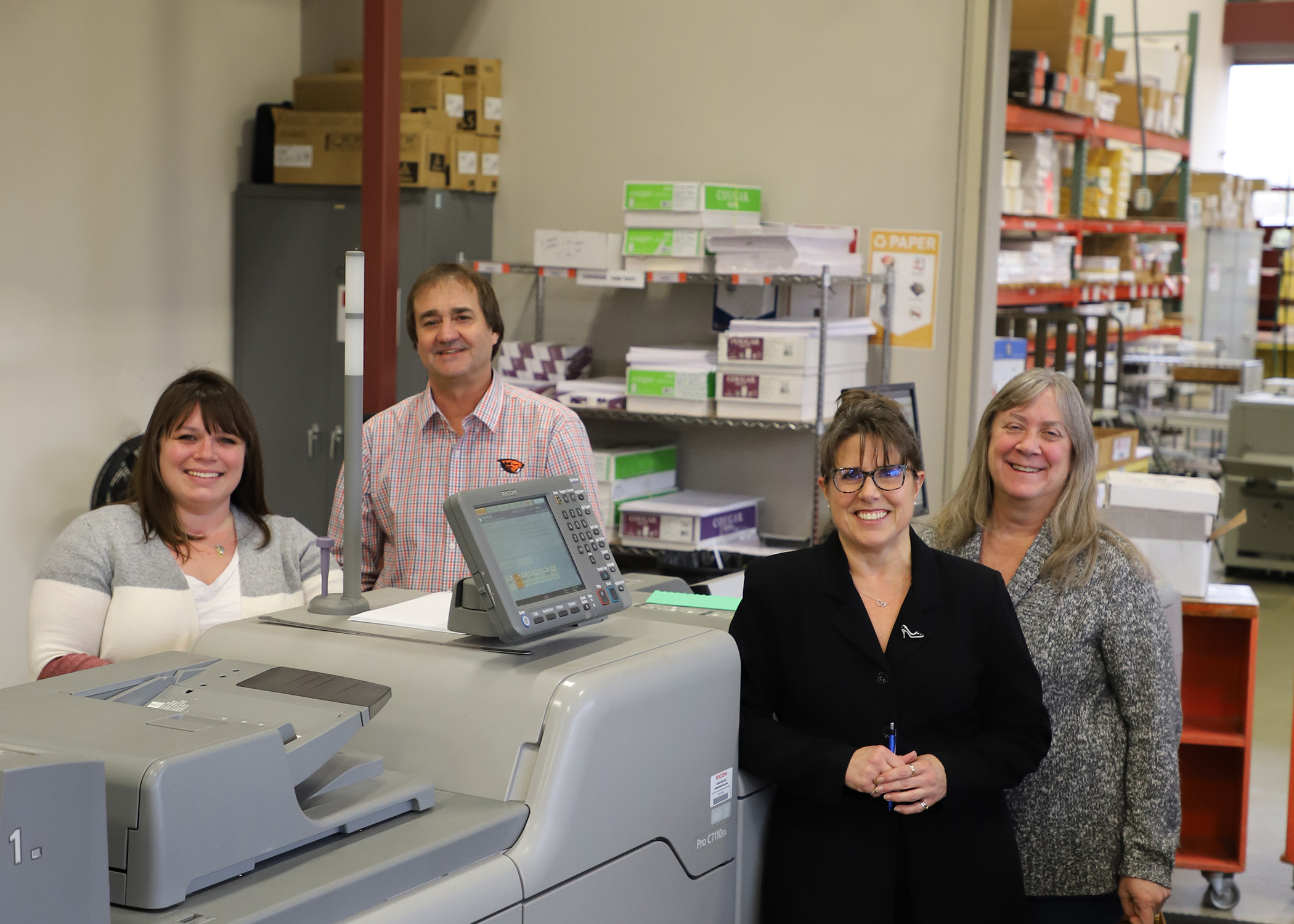 To increase business, the in-plant does a lot of marketing, which includes bringing clients in for tours and asking about their plans, so the in-plant can offer ideas. The in-plant also attracts attention by having a table at OSU's University Days event for new staff and faculty. Todd and Bankson were impressed by the long line of people at their booth this year waiting to see print samples and collect stickers.
The future looks bright for OSU Printing and Mailing, and Todd has plans to expand services even more. The in-plant is currently researching production inkjet presses.
"For us, I think it makes a lot of sense," he says. "Considering we buy out a lot of our offset, I think it will be a pretty easy sell to the university. We're hoping within the next year or two."
This supports his overall vision for the in-plant of becoming even more self sufficient.
"As an in-plant, we should be able to do anything the university needs us to do," he concludes.